Relatórios
David Marek
MOTORMOUTHMEDIA
Alison Rogers
Gilded A.L.M. / SECRETLY CANADIAN
Johann Assouline, Digital Manager
naive
James Parrish, PR manager
Prescription PR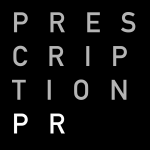 User friendly, secure and, importantly, the writers like it too. Promo Jukebox plays an important part in our daily work.
Visit Prescription PR
Craig Caukill
PIAS
Fantastic system & the B2B service has been first class from you guys, thanks!
Kay Quartararo
Kanine Records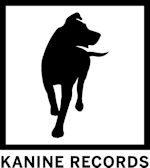 We've been using your servicing for all our new releases and think it works great!
Visit Kanine Records
Aldo Perotti
KONKURRENT
it's a pleasure to work with the promo jukebox.
Amanda Suriani
Downtown Records
We LOVE your service - it's been so easy and efficient to send out digital watermarks of our most recent releases!
Visit Downtown Records
Maaike Vonk, Manager Marketing & Creative
BMG RIGHTS MANAGEMENT
I find the Promo Jukebox System very useful and user friendly.
Jazz Atkin
Mom+Pop
Awesome service from an efficient and attentive team. PJB keeps our campaigns organized, even though our desktops aren't.
Visit Mom+Pop
Sander Graumans, Promo Manager Belgium
PIAS [BE]
Promo Jukebox quickly became essential in our daily promotion work. The tool is perfect the way it is, don't go changing.
Shira Knishkowy, Director of Publicity
Partisan Records / KFR / Figure Eight Media
Matt Dixon
B2M UK
I do use your system via my clients though and it works well for me!
Ramona Mark
Loma Vista Recordings
Chloé van Bergen
Partisan Records
Patrick Ross, Head of Digital Marketing, UK
AWAL & Kobalt Label Services
The Promo Jukebox service has helped protect our key releases from leaking in advance of release, as well as allowed us to efficiently and securely service our global parters.
Russel
Cool Badge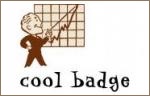 PromoJukebox is the BEST! Gunnar and Alex are top top blokes - always available to ease speed of use and have helped us every step of the way.
Visit Cool Badge
Christine Morales
MOTORMOUTHMEDIA

PromoJukebox has made my life so much easier. It's so convenient for publicists to send music in a matter of seconds to journalists who are on tight deadline. An awesome tool for the music biz!
Visit MOTORMOUTHMEDIA
Florian Grummes, CEO
Cyron Music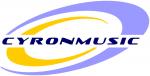 We are using promo jukebox since about 2 years and we are really happy with it. The workflow is easy and fast. Every campaign has been successful.
Visit Cyron Music
Seth Hubbard
Polyvinyl Record Co.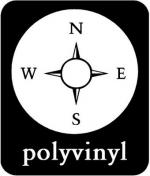 We just started using Promo Jukebox and the benefits are immediately apparent. It is going to drastically cut down our promo mailing costs and is a quick and easy way to get music sent out to people.
Visit Polyvinyl Record Co.
Mark Meyer, International Project Manager
PIAS [UK]
PJB has provided a flexible and user-friendly solution for our extensive and often complex promo needs. Our partners love it too.
Visit PIAS [UK]
Johanna Giudice
[PIAS] Cooperative Music
The whole Cooperative team is very happy to be working with PJB. Our music is always being looked after, and we've found the service very easy to use. The PJB team is also very helpful, and very friendly. Recommended!
Visit [PIAS] Cooperative Music
Ben Wileman
WICHITA RECORDINGS
We are very happy with the Promo Jukebox system, as are the various PR people we work with who also use it on behalf of our artists.
Visit WICHITA RECORDINGS
Dean Bein
True Panther Sounds
Since finding promo jukebox I've used it for servicing every single one of my records… no leaks yet! I love it.
Bailey Sattler
Grandstand Media & Management
Jo Bagenal
XL Recordings
Unbeatable service from Promo Jukebox...
Adam Farrell
Loma Vista Recordings
Promo Jukebox has become the standard for getting our music heard in a secure way and has saved us all that money in manufacturing and shipping. All with less worries about leakage.
Darryl Weeks
StageFright Publicity
For the record - I love PromoJukebox.
Birgit Heuzeroth, General Manager
Beggars Group Germany
Wir bei Beggars Deutschland nutzten die Promojukebox schon seit 2009 und sind mit dem Service extrem zufrieden. Mittlerweile konnten wir sogar unsere englischen Kollegen überzeugen, den Service auch zu nutzen. Sicher und effizient ist das. Und wenn wir mal mit einem Verbesserungsvorschlag kommen, stossen wir auch immer auf offene Ohren.
Sven Städtler, Head of PR
verstärker Medienmarketing GmbH
Wir bei verstärker nutzen pump bzw www.promojukebox.com schon von Anfang an und sind sehr zufrieden. Es erlaubt uns, schnell, flexibel, zielgerichtet und sicher unseren Medienpartnern Musik zur Verfügung stellen zu können. Dies, gepaart mit der einfachen Handhabung und den überschaubaren Kosten sowie der permanenten Weiterentwicklung des Angebots, macht es zu einem wichtigen Tool und Bestandteil unserer täglichen Arbeit.
Susanne Beck
BeckToMusic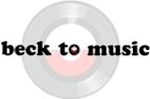 Ich arbeite sehr gerne mit Promojukebox, da das System für mich als Promoterin aber auch für die Medienpartner einfach zu bedienen ist. Ich würde mich freuen, wenn sich die Branche auf ein digitales Bemusterungssystem einigen könnte - Promojukebox wäre ideal dafür.
Visit BeckToMusic
Joanick Tétreault
Torpille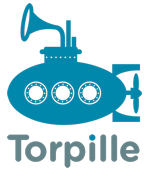 Tous les membres de l'équipe sont unanimes, c'est un réel plaisir de travailler avec PromoJukeBox! Depuis plusieurs années, la plateforme conviviale, intuitive et facile à utiliser fait partie de notre quotidien. Nous obtenons toujours les réponses à nos questions et ce, ultra rapidement.
Visit Torpille
Simon Fauteux, Président
SIX media marketing inc.